Simchat Torah Celebration with Chabad!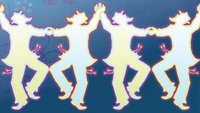 It's the Party of the Year!!!
Thursaday, September 30th
DANCING THROUGH THE STREETS WITH THE TORAH! 

 8pm - at Chabad - Food / Buffet , singing, dancing, Hakafot, Continuing all over Campus / Liacouras Walk / Residence Halls etc. as the evening progresses...
Ending (eventually) at the Chabad Center - 1521 Dondill Place with a Farbrengen!